Acne Medication Digital Sales Aid
This piece was part of a pitch of a Digital Sales Aid to run in mobile devices at a trade show booth for 2014.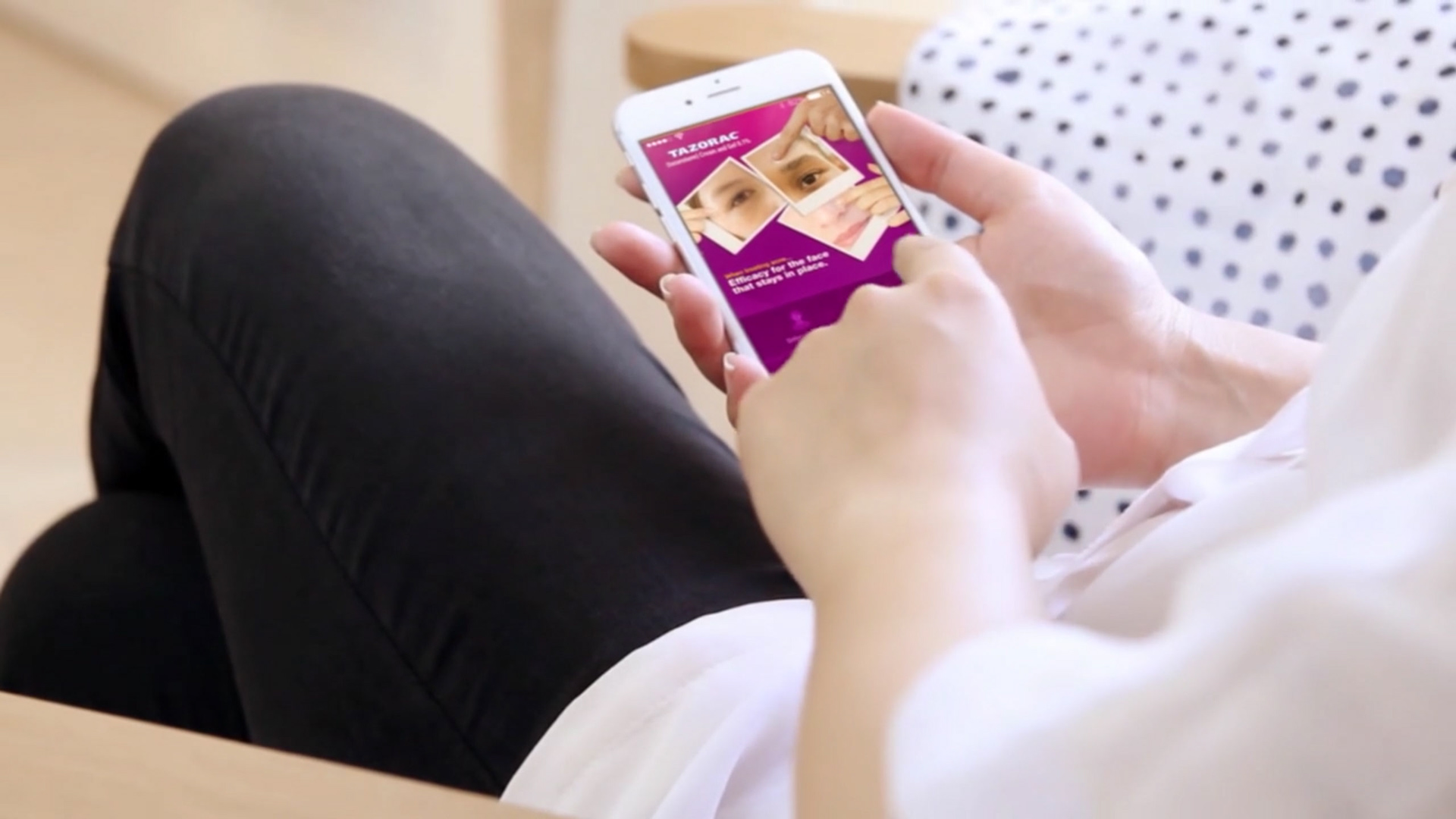 Acne Medication Digital Sales Aid
UX/UI design. 
Client
Acne Medication from prestigious pharmaceutical company in the U.S.
Project goals
Design a tool that could enrich the presentation of clinical data and result variations in order to explain health practitioners the advantages of prescribing this medication.
Creative solution
The main goal in the UX/UI of this piece was to find an efficient, clear and engaging way to distribute and explain the clinical data, result variations and comparison charts for this medication brand. I opted for a very simple 2-tap action to obtain the desired information. This allowed me to place the clinical information on a very clear and efficient way without compromising real estate for the legal content. After that, the dominance of the main navigation and body content became very clear for the user to access, learn and educate.